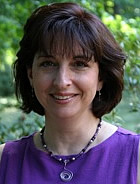 Philosophy
My company is named "Healing Connections" as an outgrowth of experiences that confirm for me that healing comes from within and that massage therapy can be a very powerful approach to facilitate healing.
Massage therapy is an art and a science, which require knowledge, intuition, and presence. It is a vital part of a healthy lifestyle and wellness care that holistically ties together the body, mind, and spirit. I have observed in my work that addressing one area of the body can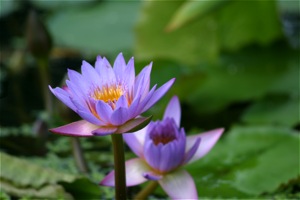 bring about a positive result in a completely different area. Likewise, it can often bring about a positive change in one's mental/emotional state. These are the healing connections that I have witnessed and experienced.
Massage therapy is like a fingerprint. No two sessions are alike. I work with a wide variety of clients who have many different needs and goals, which vary from day to day. As your therapist, I am committed to client-centered, individualized care. This means that I will tailor your session to YOUR needs that day. Massage therapy is a team effort between the therapist and the client. Therefore, YOU will play an active role in designing your session.
Incorporating massage into your lifestyle can yield positive results physically, mentally, and emotionally.
I hope that you will consider my services to support your self-care!
Education and Credentials
B.A. in behavioral & social sciences from University of Maryland
Graduate of Potomac Massage Training Institute (630-hour program)
Trained in Swedish, deep tissue, healing stone massage
Trained in massage for mastectomy
Certified in Bodywork for the Childbearing Year®
Professional member of the American Massage Therapy Association (AMTA)
Nationally Certified in Therapeutic Massage and Bodywork (NCTMB)
Maryland state certified massage therapist
Licensed massage therapist in Washington, DC
Reiki practitioner
Accumulated over 200 hours of continuing education credits including: healing stone massage, massage for people living with cancer, pregnancy massage, neuromuscular therapy, and myofascial therapy.
Trained for hospice work
Red Cross certified in CPR and first aid